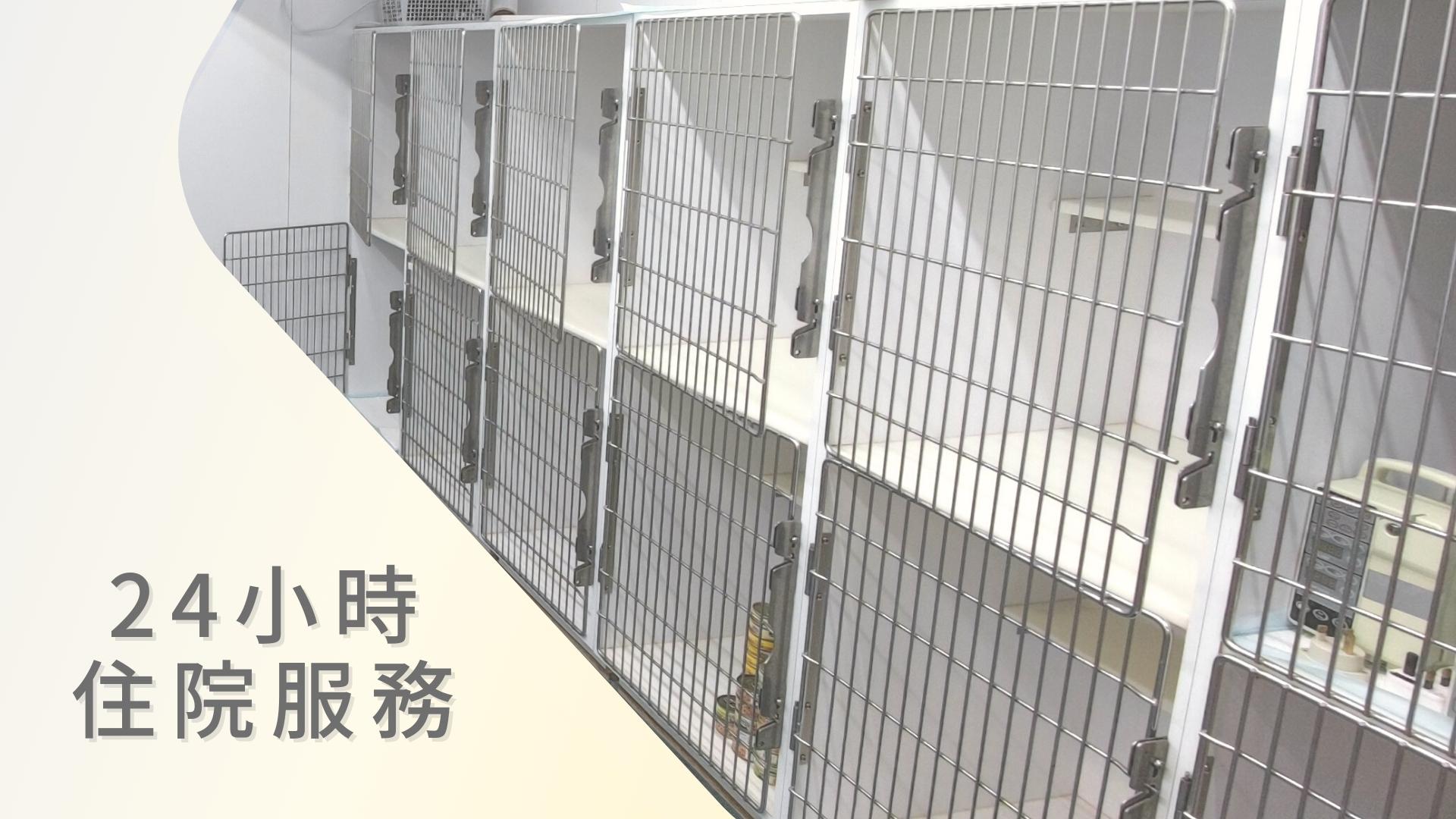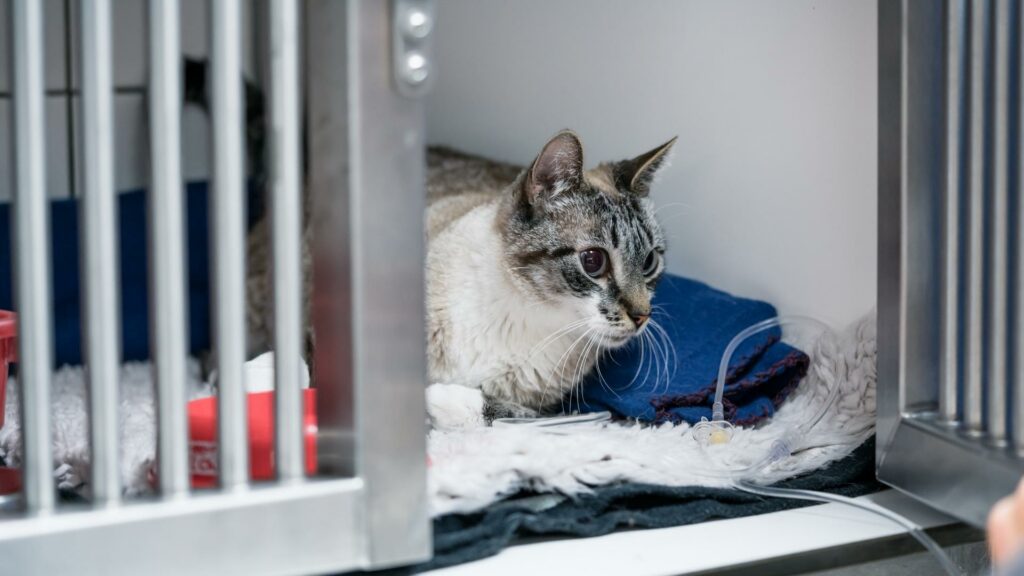 24 Hour Hospitalisation
Our team of well-trained and experienced professionals take care of our patients 24 hours a day, 7 days a week. They work closely with veterinarians to monitor patients' conditions and give them medication accordingly. We strive to provide the best care for patients during their recovery.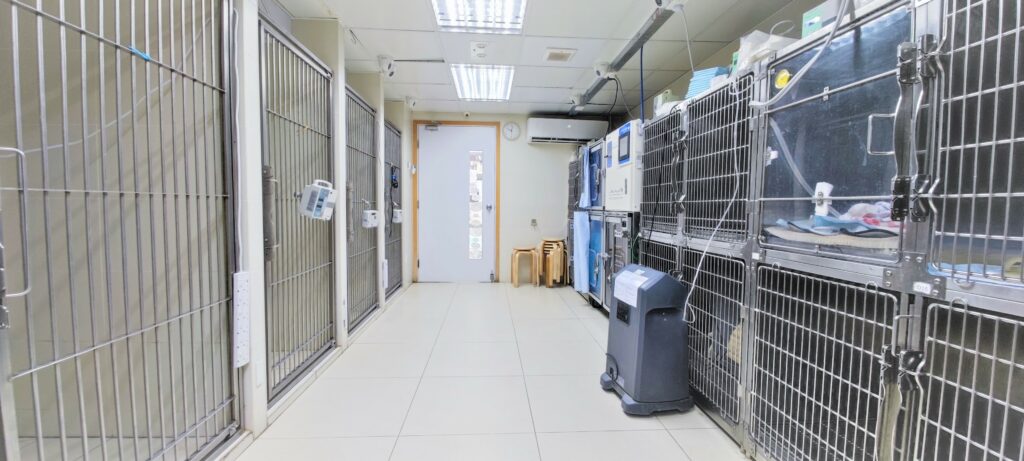 Independent wards for cats/dogs
Our clinic provides independent wards for dogs and cats to reduce stress and anxiety. We hope to provide a comfortable and tranquil environment for animals to rest and recover.
Intensive Care Unit (ICU)
A total of 4 ICU cages are available at our centre. The cages are enclosed wards designed for animals requiring intensive care, aiming to improve the condition of critically ill animals through close monitoring. The unit is equipped with instruments to control oxygen level, humidity and temperature in the cage to provide an optimal environment during patients' hospitalisation.

Isolation Room
Isolation facilities are designed to intercept the spread of animal-borne diseases. Disposables are used in the ward with thorough disinfection to reduce cross infection between sick animals. UV sterilisation is an additional measure to ensure the cleanliness of the ward. It is only with this facility that we are able to accept and hospitalise patients with infectious diseases.